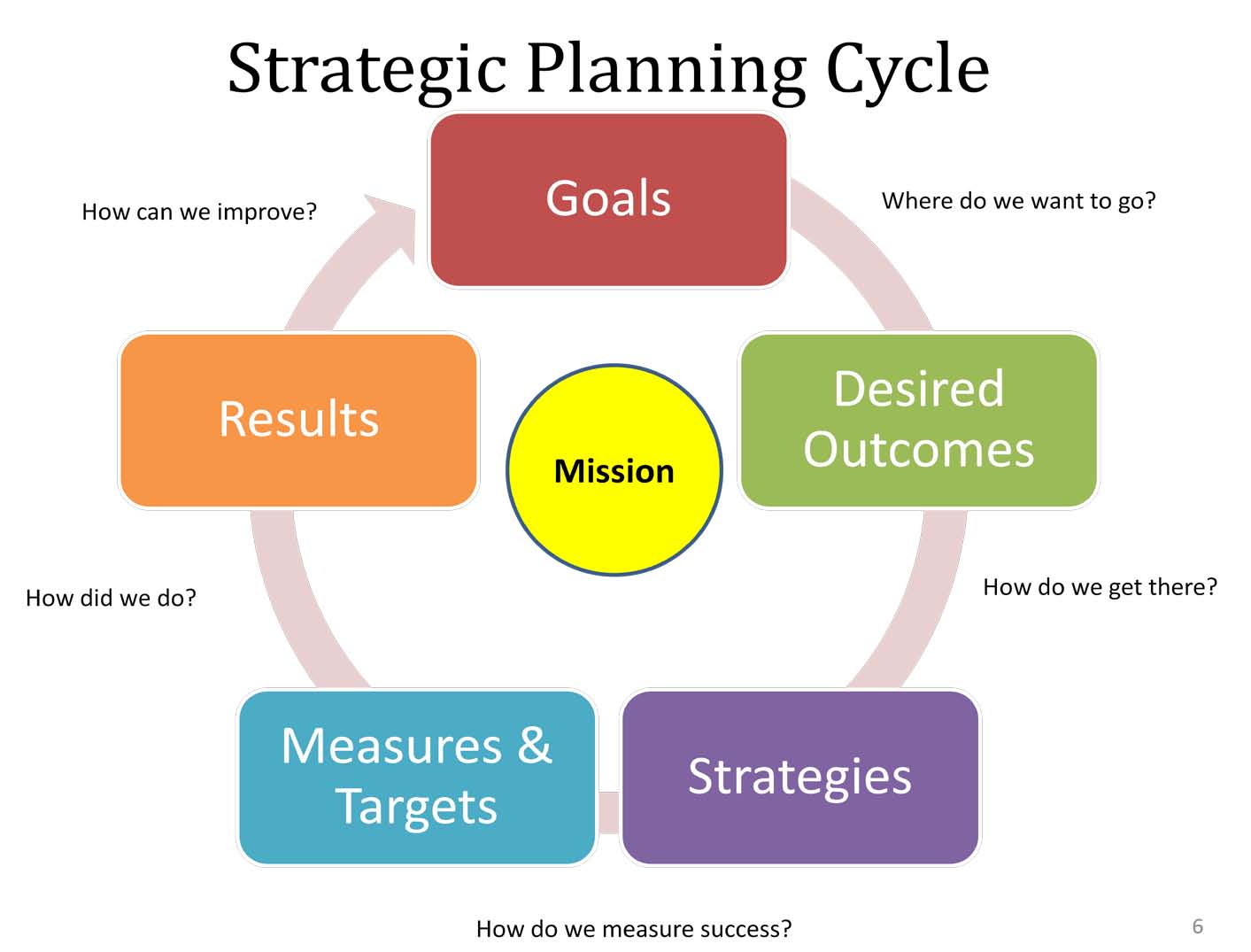 Our Approach to Strategic Planning
The age-old truth of successful businesses is often characterized in the phrase, "Plan your Work, Work your Plan!" The truth is, plans come in many forms and faces.  From the simple to the complex, planning is a form of road-mapping, going from point "A" to point "B" to Point "C" to our desired Outcome, End or Result.
Plans generally fall into one of three formats:
Short-Term Plans
Long-Term Plans
Strategic Plans
The common element of each is that they are thought through in advance. For it is equally true that, "The man who flies by the seat of his pants is most likely to lose his shorts!" For failing to plan is truly planning to FAIL!
"Over the river and through the woods, to Grandmother's House we go!" is a classic example of short term planning/thinking.
"I want to visit every state capital in the United States by the time I am 60 years!" is an example of long term planning/thinking.
"Our Company will explore the Universe, to go where no Man has gone before!" is an example of STRATEGIC planning/thinking.
Great Plains Benefits Group, Inc. has been in the business of facilitating its Client's planning/ thinking journeys for nearly 20 years. Banks, Agri-Businesses, Manufacturers, Political Sub-Divisions, Developmental Disabled Providers, Medical Providers, Contractors, Business Associations and Co-Operatives have partnered with Great Plains Benefits Group, Inc. to train their leadership, gather their data, ASK the Right QUESTIONS, challenge their assumptions and bring them to the table of planning/thinking to collectively chart the short-term, long-term and strategic road maps.
Among the Clients we have been privileged to serve are:
The Bismarck Cancer Center – Mr. Kenneth Dykes, Executive Director
Larson Grain Company, LaMoure, ND – Mr. Ross Fugleberg, CEO
HIT, Inc., Mandan, ND – Mr. Mike Remboldt, Executive Director
BNC Bank, Bismarck, ND – Mr. Greg Cleveland, Chairman of the Board
AgriCover, Inc., Jamestown, ND – Mr. Bryan Miller, COO
Short Term (1 – 24 mos)
Long Term (2 – 10 yrs)
30,000 ft. View