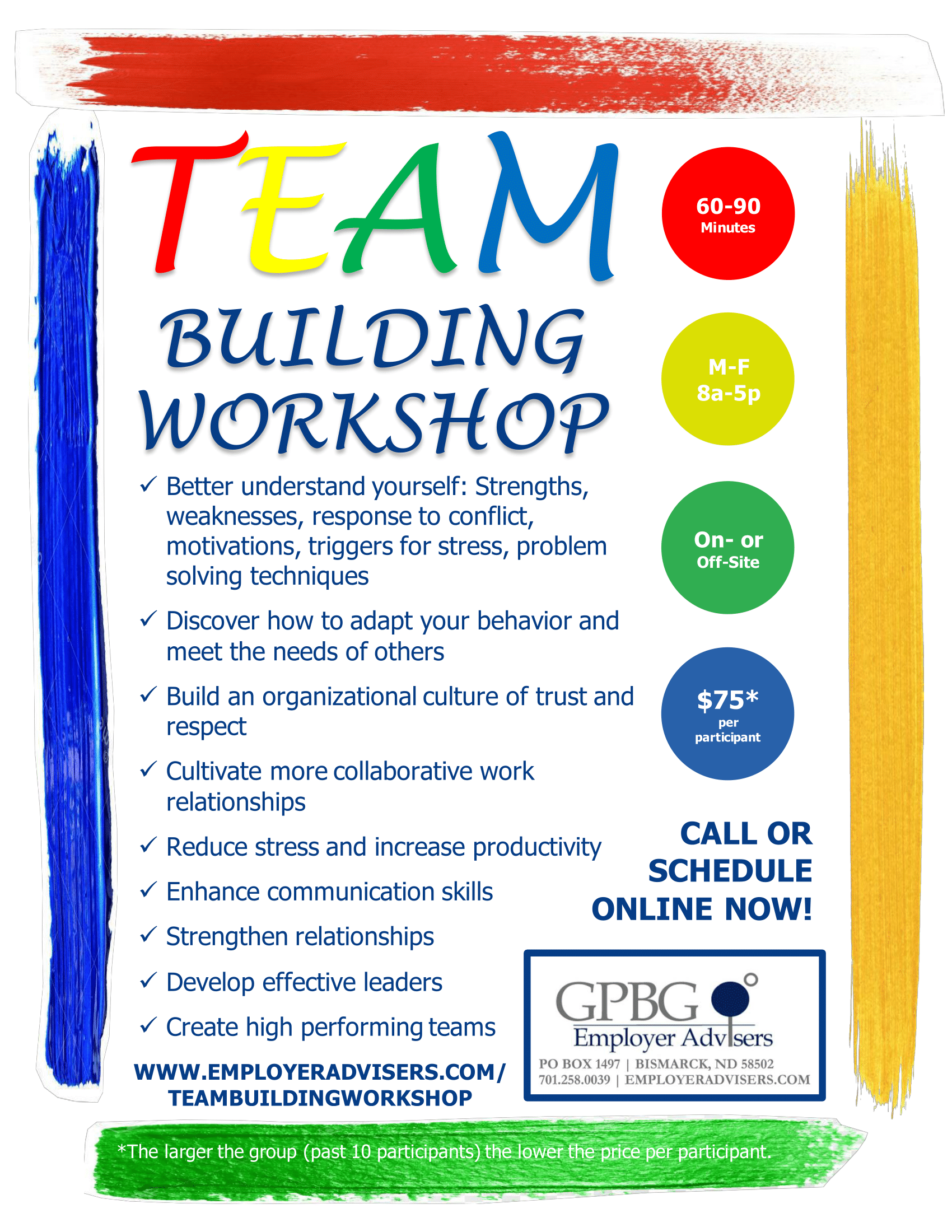 GPBG Employer Advisers' Team Building Workshop
60 – 90 minute session
We can come to you, or you come to us (whichever works best for you)
Anytime Monday – Friday (we can do it on the weekend too if that's what you need)
$75 per participant (discounts available for groups over 10 participants)
Each participant gets:
DISC Behavioral Assessment
Behavioral Assessment Report & Explanation
Group Learning & Discussion on how to use the data from the reports to:

Better understand yourself: Strengths, weaknesses, response to conflict, motivations, triggers for stress, problem solving techniques
Discover how to adapt your behavior and meet the needs of others
Build an organizational culture of trust and respect
Cultivate more collaborative work relationships
Reduce stress and increase productivity
Enhance communication skills
Strengthen relationships
Develop effective leaders
Create high performing teams
Training and keeping your team together are IMPORTANT.  Training team members and having them switch over to the competition is EXPENSIVE.
GPBG Employer Advisers will not only train your team to be the best team that it can be, but it will establish a close-knit culture that will stay together.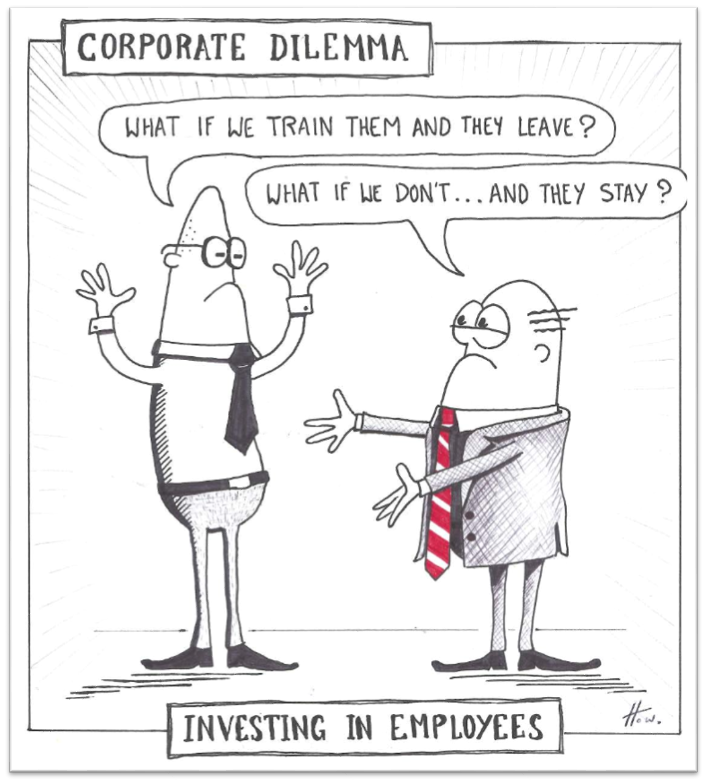 We have been hired to handle dozens of different situations.  Those situations have covered a wide spectrum ranging from the negative of "completely dysfunctional" to the positive of "we're doing well, but we want to know what we can do as a team to get to the next level."
It is safe to say that there isn't a situation that we haven't dealt with, in some form or another, before.
We understand how frustrating it can be to either be leading or be a member of a team that is not working well together.  We can relieve your frustrations.  The first step in that relief is contacting us.  Please call our office at 701-258-0039 or email us at info@employeradvisers.com and we will be on the way to finding your solution!